Business
Team
Clutch Names Michigan Software Labs as a 2019 Top Developer in U.S.A.
November 14, 2019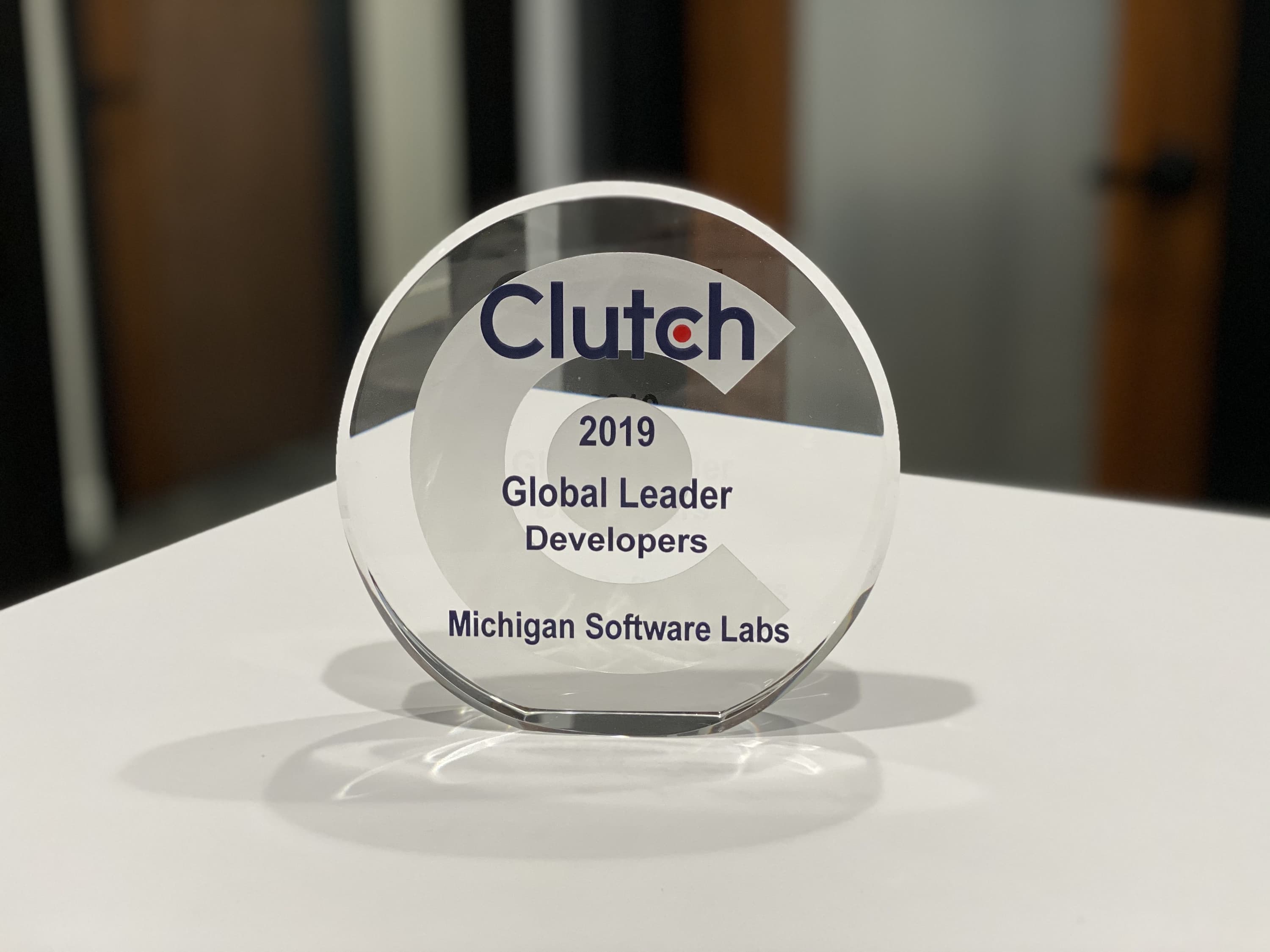 Michigan Software Labs named as a Top Developer in the U.S.A. by Clutch

Clutch is a B2B research firm featuring ratings and reviews for over 14,000 mobile app development firms worldwide. They help firms make informed hiring decisions as to which business is best fit to solve their company's challenges. Their team performs research into a business' market presence, project size, and most importantly, verified client reviews. Given the intensity of their methodology, we are pleased to have been ranked so highly.

Michigan Software Labs is a team of digital product builders who provide emerging tech consulting to support our clients' growth. For nearly 10 years, we've partnered with companies and brands across industries to build digital business solutions and user experiences that change how people live, work, and play – every day. With trusted expertise, collaboration, continuous support, and iteration, we build custom mobile and web app solutions for our clients. As a result of our approach, we have been recognized as one of the top developers in the U.S.A. by Clutch.

Clutch's research takes into account in-depth phone interviews with former clients, areas of expertise, and their ability to stand out in the competitive development industry. The leaders primarily offer mobile app development (32%), web development (30%), custom software development (24%) services, and IoT/other (14%).
The team at Michigan Software Labs is grateful to our clients, who have taken the time to provide their valuable feedback to Clutch as it has contributed to this recognition. We are here to serve our clients and look forward to continuing their success.
Stay in the loop with our latest content!
Select the topics you're interested to receive our new relevant content in your inbox. Don't worry, we won't spam you.
Let's start a conversation!