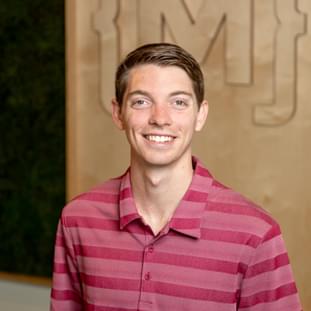 Ryan Vreeke
Software Developer
Ryan first realized he liked programming in ninth grade after joining his high school robotics team. He was immediately drawn to the intricacy and logic involved in controlling the robot. His decision not to join the build, wiring, or business subgroups proved to be a wise lifelong decision.
With his love of technology growing by the year, Ryan attended Calvin University. While working toward his degree in computer science, he began to see just how technical programming can get. He also realized coding and technology could benefit others for God's glory.
After college, Ryan worked at Frontier Technologies in Long Beach. Working in quality control, he inspected parts using FARO laser technology. The role gave him an opportunity to use his technical skills to develop a workflow for measuring parts. The result was a smoother and more precise system for checking parts.
Ryan became a software developer at MichiganLabs largely because of the company's values. Working in an environment that pushes curiosity, he enjoys working with teams to develop well-written software capable of benefiting people.
He also stays busy outside of work. As a former All-Region cross-country runner, Ryan still loves to push the pace. When it's time to relax, you'll find him playing games of all varieties: video, board, and lawn. Who knows, Ryan could be our next cornhole champ.

Personal interests
Let's start a conversation!