Team
Working From Home: Lessons Learned From A Forced Experiment
March 19, 2021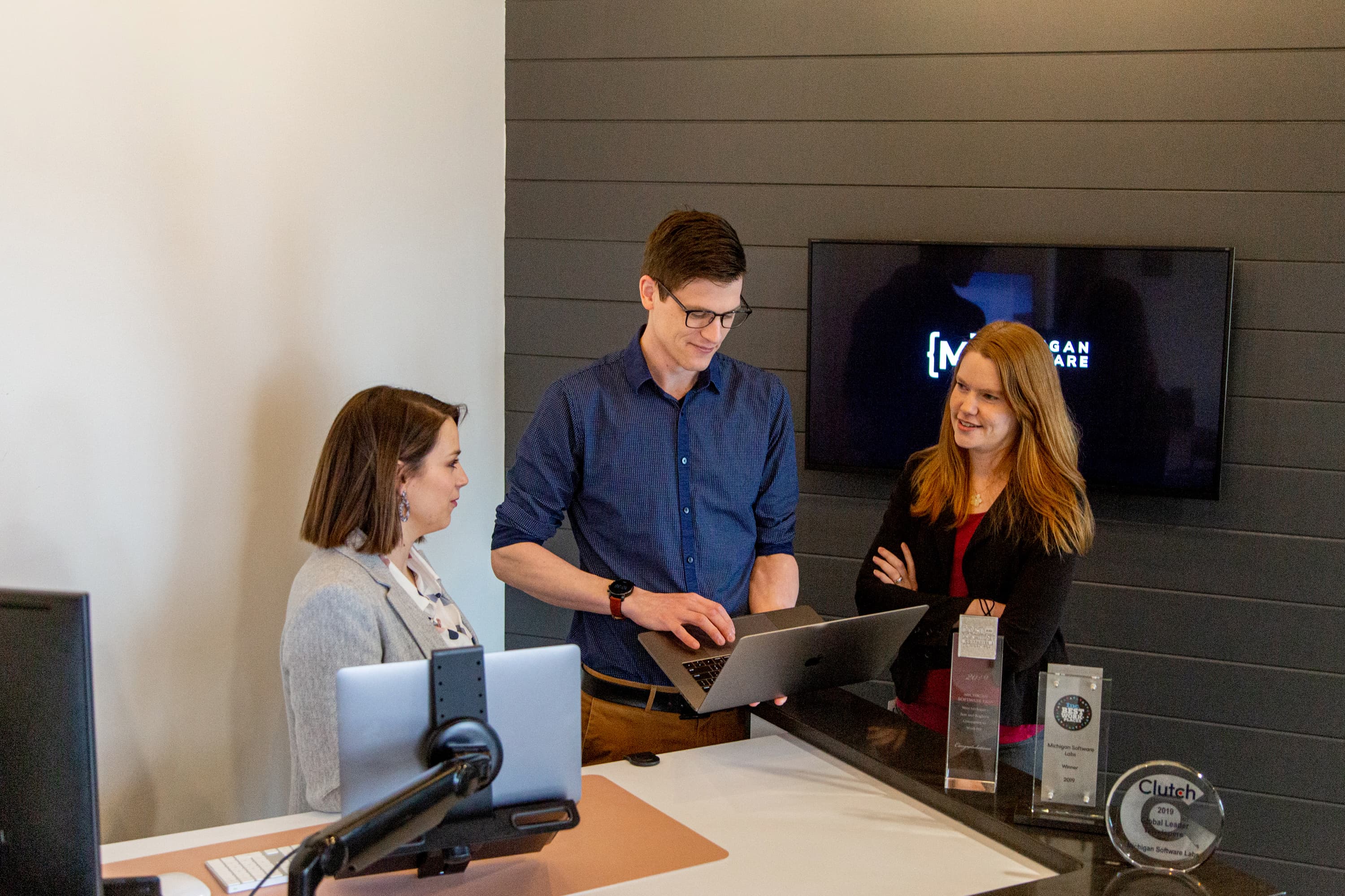 COVID put companies into a forced experiment few would have ever conducted: working from home. Prior to the pandemic, WFH seemed like a frightening notion for many. Organizations wondered if employees could actually be productive working remote? Well, it's been a year since our forced experiment first began and what has it taught us? …That it was great!…until it wasn't.

At least, that's my perspective. Allow me to explain.
When I first started working from home, I loved not having to commute. It was nice being able to simply head downstairs to get a snack or hang out with my dogs. But, as the weeks turned into months, and now a year, I can't help but feel that something is missing: community.
There's no replacing human interaction. Introvert or an extrovert, we all gain from our social interaction. A recent JLL survey showed that, when office work resumes, almost three-quarters of employees are looking forward to hanging out and building friendships with coworkers.
Social interaction is extremely important to our mental state. Numerous studies have shown that lack of social interaction can lead to anxiety or depression. Considering we spend nearly half of our waking hours at work, the connections we make there are critical. Even casual conversations help us to de-stress. Which has the added benefit of making us more productive.
Then again, we can't completely dismiss the idea of working from home. There are so many side benefits, including no rush hour and no need to pack a lunch. But what sticks out the most is the flexibility. I find it nearly impossible squeezing my life into neat buckets (9-5 work) (5-8 family). A little flexibility goes a long way.
It turns out having the option to work remotely is one of the top non-insurance benefits people look for. Flexibility gives team members a way to deal with the day-to-day at home and at work. I can't even begin to state how much it's impacted me. Not having to make trips to three places every day makes life far less hectic. I also find that being home enhances my creativity and concentration levels.
So, if always working at the office or always working from home isn't the answer, then what is? How can we strike a balance? Maybe that's just it—a balance. Which would explain why more and more organizations are adopting hybrid work models. Including us.
Even before the pandemic, MichiganLabs made every Wednesday an optional work-from-home day. For those interested, it was a day free of commuting. Instead, we could stay focused on our work and maybe get a few things done around the house. The genius behind Work-From-Home Wednesdays is that we were all in it together; meaning, we would all work from home together and all work at the office together—which naturally fostered community.
Since quarantine, we've also instituted Flex Fridays. The idea is simple: So long as you're up to speed with your workload, employees are free to take Friday afternoons off. Originally known as Summer Fridays, the concept caught on so well, we decided to make it permanent. I'm sure there are other strategies out there, but this is what's worked for us.
In the end, we can all probably agree that the pandemic has helped us to focus on what matters most, both personally and professionally. It hasn't always been a fun experiment. But if it leads to healthier approaches to work, one year may have been worth it.

What do you think? Do you have ideas on where and how to balance work? Feel free to share your thoughts.
Stay in the loop with our latest content!
Select the topics you're interested to receive our new relevant content in your inbox. Don't worry, we won't spam you.
Let's start a conversation!