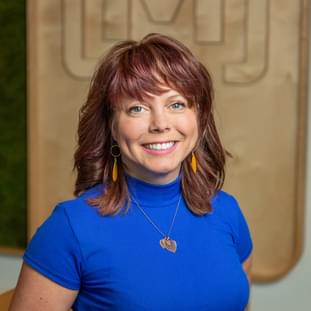 Tammy Cole
Delivery Lead
After earning her Spanish degree from Hope College, Tammy spent her early career teaching Spanish, English Language Learners, and Technology. However, her interest in technology began to pick up momentum while working for a company with an outdated intranet. After asking if she could update it, she joined local coding groups to better understand WordPress. Grand Circus, a local coding bootcamp, awarded her a scholarship, allowing her to get her first taste of collaboration, project management and problem solving. The rest was history.
One of Tammy's most notable work experiences was the development of master scheduling software for a school system. Because each school had a different approach, and students had their own unique course of study, the overall solution required a great deal of problem solving and resulted in a beautifully designed, intuitive UI with customized auto rostering.
Tammy first heard about MichiganLabs from friends who encouraged her to check us out. For her, it was refreshing to discover a culture that values people, partnerships, and craft. As a delivery lead, she is inspired to be part of a team that is both highly talented and passionate about creative problem-solving.
In her downtime, Tammy enjoys being with family and friends, camping, kayaking, sailing, puzzling, "Horrocks-ing," you name it. She also serves on the board for Code for Good West Michigan as the volunteer coordinator. On the creative side, her "wooden" shoe entry was one of the finalists in the First Bloem Public Art Project 2020, which was showcased during Tulip Time at Klompen Garden.

Personal interests
Family & Friends
Sailing
Camping
Let's start a conversation!