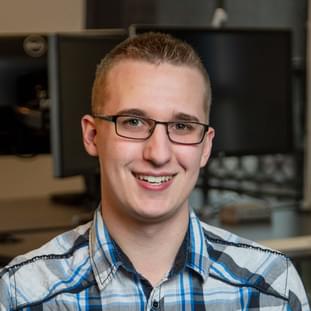 Josh Eldridge
Software Developer
Josh received his Bachelor's of Science degree in Computer Science from Grand Valley State University. After graduation, Josh worked in software development for BluJay Solutions in Holland where he developed a transportation management web application. He is experienced with the Agile/Scrum methodology and is skilled with Java, Kotlin, REST API integrations, Python, and React/Redux.
When he is not working he enjoys playing video games as well as spending time with his fiancée Autumn and his two rabbits (Houdini and Chompsky) and one cat (Maya).
Josh started learning programming back in sophomore year of high school by reading a Java programming book as if it was a novel, which sparked his passion for programming.
"I'm so excited to be on the team at MichiganLabs. My passion has always been programming that helps improve the lives of users."
Let's start a conversation!