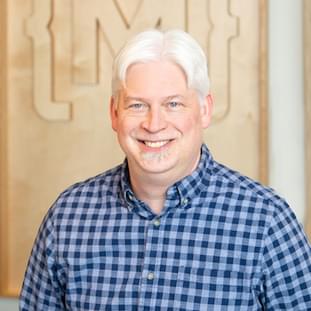 Chris Carr
Infrastructure Engineer
Chris began his tech career providing end-user support and server administration for Apple. This was long before iTunes or the iPod (let alone iPhone) were on the market.
After seeing what was possible with the iPhone platform, Chris retooled his skill set and entered the world of software development. For him, mobile app development is both challenging and amazing. He can help roll out a great new feature for clients and immediately see end users taking advantage of the added functionality. With the pace of change in mobile technology, Chris works to stay on top of the latest API's and frameworks.
Chris' alternate career is musician. He has been a bass player since middle school, and currently performs with the Thirsty Perch Blues Band and Space Bar, an instrumental avante-fusion band. An analytical mind is great for improvisational music. Much like a team of programmers, musicians work together to create great experiences.
Chris enjoys spending time with his family, even though he now has to convince his kids to come over and visit. He and his wife, Jessica, enjoy going out with friends and seeing the occasional concert performance or festival. The family still manages to camp "Up North" and visit the beach each year. This is Michigan, after all.
Personal interests
User Experience
Music
Coding for Kids
Mobile Device Management
Let's start a conversation!