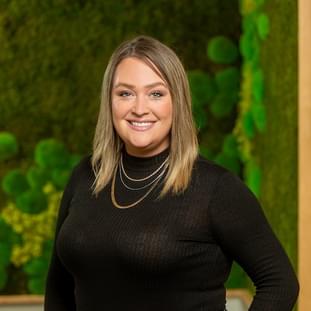 Brittany Neudeck
Principal
Growing up in the '90's and '00's, Brittany liked checking out what new gadgets were hitting the shelves each month. RAZR Magenta aside, she can trace her love of technology back to smartphone development. From there, she moved into the world of logistics.
While attending Western Michigan University, Brittany focused on supply chain management, an area where software was making a big impact. In her first professional role after graduation, she challenged herself to think about how things could be done better. Well-executed software was often the best answer.
While working as an SME, she and her team implemented a tool to streamline logistics planning from the warehouse to the end customer. After getting a taste of what good software could do, she pivoted her career into the tech sector. Since then, there's been no looking back.
As a Principal at MichiganLabs, Brittany works alongside teammates she describes as smart, humble, ambitious, and focused on what matters most: people. She loves being in a place where she can push herself to learn something new every day.
It seems Brittany has a knack for putting her knowledge to good use. In her last job, she was one of only four employees (out of 500 nominated) to receive a LIFE award. The best part? The vote was held entirely among colleagues.
When not working, Brittany can be found "stumbling through parenthood," doing house projects, and spending time with loved ones. She also has an adventurous side, which shows up in her choice of music: '00's era punk rock. Hey, it probably takes her back to those days when she was sporting a RAZR Magenta.
Personal interests
Technology
Learning
House Projects
Let's start a conversation!