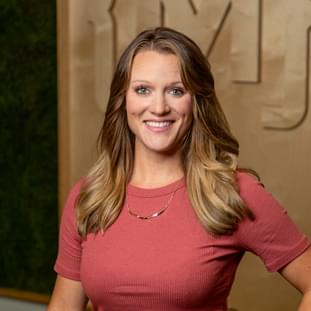 Andrea Kusmierz
Head of People Operations
Though she has always been impressed with what technology can do, Andrea is not what you would call a tech person. As you might expect, she is a people person—one who enjoys working in an industry that can impact so many lives for the better.
With an eye for design, Andrea attended Western Michigan University, where she earned a bachelor's degree in interior design along with a minor in business administration. Back then, her software knowledge centered on AutoCad, SketchUp, Visio, AutoDesk Revit, and other systems needed for her designs.
Over the years Andrea has picked up valuable HR experience in the areas of recruiting and hiring, talent management, training, onboarding, and culture. What she always comes back to is the belief that a company is only as good as its people.
Her people-focused vision turned out to be an ideal fit for MichiganLabs. As she explains, "During my interviews with the management team, it was clear that this is a company that embraces communication, listening well, and building a great culture." Andrea knew right away she was in the right place.
Serving as Head of People Operations, Andrea strives to create an environment of hard working, skilled and diverse individuals who embrace culture while adding their own personal touch.
Outside of work, Andrea and her husband like to be on the water. As part of the West Michigan Offshore boating community, she enjoys everything from cigarette motor yachts to cruisers. On land, she likes going to festivals, discovering new restaurants, and embarking on home improvement projects. Despite her husband's objections, it's a great way to put her degree to use.
Let's start a conversation!