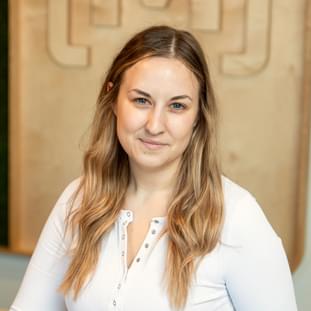 Amanda Clouser
Development Practice Co-Lead
Amanda's journey to software development started at Grand Valley State University at a time when she was losing interest in her business degree. Like countless other students, she changed her major. Following in her father's footsteps, Amanda settled on software development, even though she had no idea what it entailed. After her first "Hello, World!" project, she knew she was on the right path. For her, development felt like a never-ending puzzle to be solved. She loved the challenge.
After graduation, Amanda began working as a software engineer for BluJay Solutions. Working on a logistics software application written mostly in Java, she quickly improved her skills. Today, she's thrilled to continue improving at MichiganLabs, a place where learning about technology is a shared passion.
When not at work, Amanda enjoys starting but rarely finishing quilts, camping with her husband, Kohl, playing soccer with her dog, Eleanor, and chatting with her dad about the world of software.
Personal interests
Learning new software
Quilting
Slow pitch softball
Green Bay Packers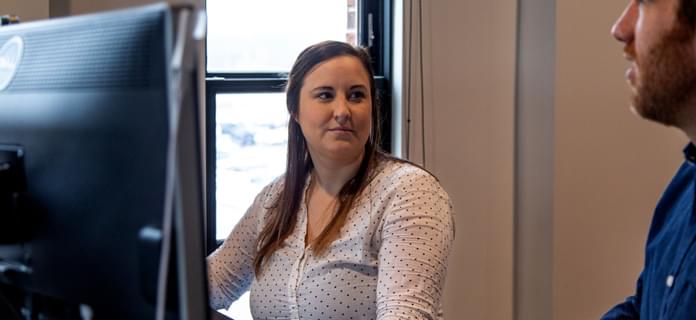 Team
A Tale of Two Imposters
July 8, 2020
Imposter Syndrome is a common topic in the tech world, especially in the Software Development world. It's also a very personal topic, arising to each person for different reasons and impacting each person differently. Here is an exploration of the topic from two points of view: Amanda's and Scott's.
Read more
View more articles
Let's start a conversation!