iOS
WWDC 2017
July 5, 2017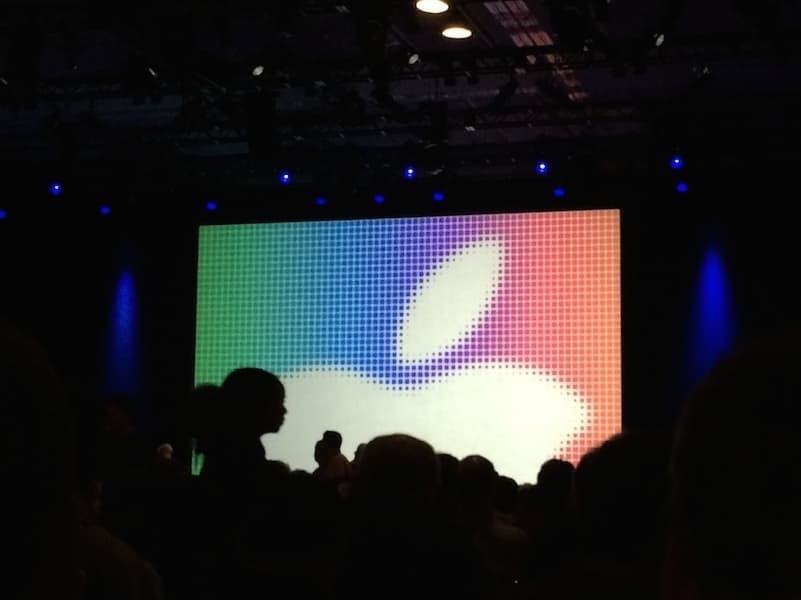 It was a crisp morning. The sound of city traffic ever present, but slowly drowned out by upbeat music and the hype of a line wrapping around the McEnery Convention Center in San Jose, California. It was the first day of WWDC 2017, and my first time experiencing the excitement of developers from all over the world gathering together to be on the bleeding edge of Apple's latest and greatest technologies.
For those of you who do not know, WWDC (World Wide Developer Conference) is Apple's opportunity to tell developers about the exciting new advances in their technology first hand. Attendees learn how to use these new tools to not only improve their current app's experience, but also to be inspired with new ideas that may not have been possible before.
Although the majority of the week is jammed packed with live sessions and labs designed for developers to learn how to integrate with these new technologies, the beginning of the week is kicked off with a keynote tailored for the general public and gives a sneak peek of products and software to be made available in the coming months.
By far, the most talked about topic in this year's keynote was the new features in iOS 11. Here is a non-exhaustive list of some of those features.
Files App
At long last, with iOS 11 you will be able to browse files stored on your device using the brand new Files app! The Files app sports a familiar look and feel to the native Finder app on MacOS, allowing you to easily navigate, search, and tag files. It not only allows you to browse pictures, documents, movies, and more that you've saved directly to your device but also allows you to seamlessly browse files stored in the cloud (i.e. Google Drive, DropBox, iCloud, etc.). But what good is a Files app if I cannot easily use them in my favorite app? Enter Drag and Drop.
Drag and Drop
Drag and Drop is a new feature being added to iOS 11 that allows you to "grab" a file, drag it to another app, and drop it exactly where you want it. What's even better, Apple is opening up this API to developers so that 3rd party apps can implement this feature too and increase your productivity. As demoed in the keynote, users could now, for example drag colors, textures, and assets between apps or place a handful of images in a email - all with one fluid gesture.
Augmented Reality
While using your iPhone or iPad as a window, iOS 11 now includes an SDK for developers to easily create and manipulate 3D objects in the real world. With World Tracking, objects stay in place as you move around them. You'll notice that objects appear like they belong in the real world by being appropriately sized and shaded with Scene Understanding. All this is to say that watching a fight scene play out on your kitchen table, or capturing a Pikachu on your sidewalk is all now possible with Augmented Reality on iOS 11.
Apple Pay
Paying your friends now couldn't be any easier. Want to split a bill with a friend? Send or request money right within iMessages. Funds are instantly transferred from your credit or debit card to or from the person of interest. Its a piece of cake.
Do Not Disturb (while driving)
Apple is taking strides to make driving safer by decreasing distractions while you are on the road. iOS 11 can now intelligently sense when you are driving and put your iPhone in Do Not Disturb mode. If someone happens to message you while driving, your phone will automatically respond with a helpful reply letting them know that you are driving and will respond when you can safely do so.
Indoor Maps
The Maps app gets a helpful update with iOS 11. Not only can Maps bring you to your favorite mall, but it can now direct you to your favorite store within it.
These have been just a few of the many new features in iOS 11. If you are interested in learning more about what iOS 11 has to offer, check out Apple's iOS 11 Preview page.
And as a final note, if you haven't before, I would highly recommend checking out this year's keynote for yourself to get an idea of the atmosphere Apple creates for their developers and how passionate and excited the developers are to make their user experience superior.
Stay in the loop with our latest content!
Select the topics you're interested to receive our new relevant content in your inbox. Don't worry, we won't spam you.
Let's start a conversation!