Business
Tech Transformation Webinar
July 12, 2021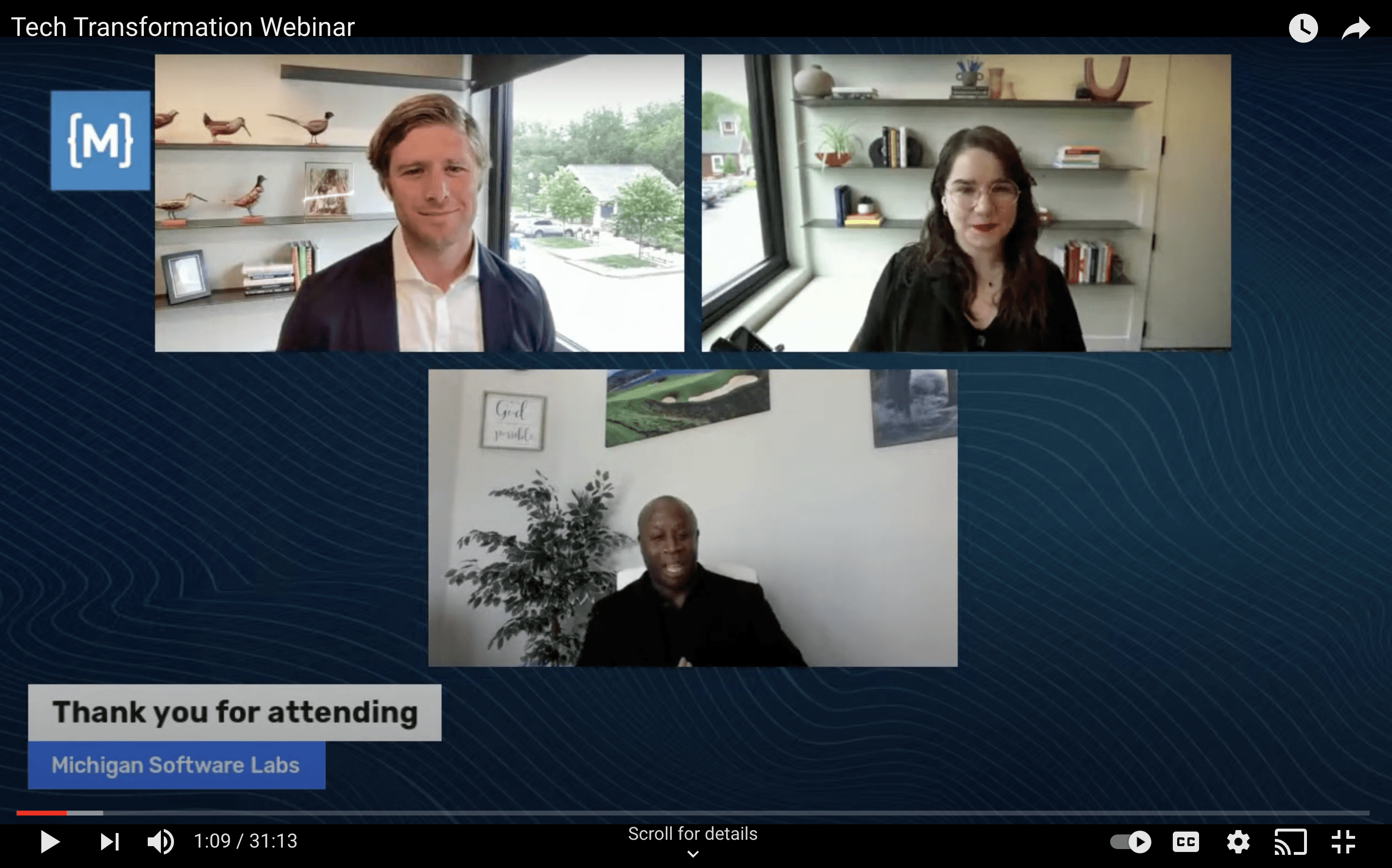 Thank you for checking out the first ever webinar from MichiganLabs. It was great to hear from so many of you about how it helped you and your business. We have made the recording available below.
Stay in the loop with our latest content!
Select the topics you're interested to receive our new relevant content in your inbox. Don't worry, we won't spam you.
Let's start a conversation!