Business
Product Strategy with Hudson Rowland
January 4, 2021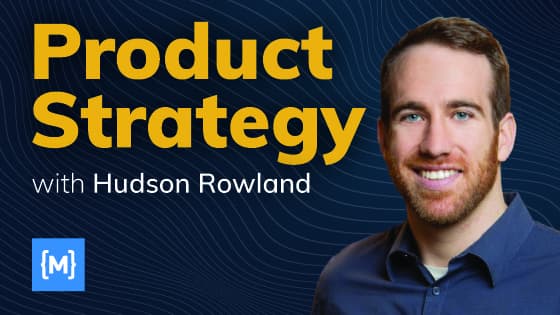 From day one, MichiganLabs has built our company around our clients. This month, Hudson Rowland, delivery practice lead, shares insights about what it's like to be a MichiganLabs client.

Hudson brings several years of project and account management to MichiganLabs and partners with his clients throughout their engagement to ensure that we create software that builds business.


What does a Delivery Practice Lead do at MichiganLabs?


We put client vision into action and get custom software out the door as efficiently as possible by implementing our product strategy process of design, delivery and development. I am the day-to-day contact for clients and work with our team of software developers and UX designers to create successful software solutions.


What is the first step that you take clients through during engagement?


We immediately identify success metrics and set goals with clients that are based on the business needs of their organization. We determine if the desired app is realistic, useful and first of its kind. In a previous blog I wrote about six strategies that we believe guarantees success for both our clients and our team.

After product strategy, we present clients with a roadmap, designs and project plan to start building the app using the Agile development process.


Then the real fun can begin - development and user testing!


How does Agile development work at MichiganLabs?


Agile significantly improves efficiency and productivity and allows us to get software out quickly in a phased approach. It's kind of like building a house; we start with a kitchen and then add bathrooms, bedrooms, etc. as we get user feedback and based on what our client's goals are.


Agile's feedback loops ensure the most important tasks are addressed first, and in the right way. Because of this design methodology, we can launch custom software in 3-5 months with iterations to follow.


What is unique about the client experience?


I think one of the ways that we set ourselves apart is how we partner with our clients rather than a typical vendor would. We do not want to build custom software for a client unless we know it can serve them well so we act as an advisor in addition to managing the process. Custom apps can be costly, require dedicated resources and ultimately change the trajectory of a business so it has to be done right.


What do you like most about your role?


I really enjoy getting to know my clients and their businesses and make a point to learn about their industries. I like that I have the opportunity to be creative and flexible in the way that we approach the process. Every client I work with is important to me and I do everything that I can to develop a relationship built on trust and results.


Our team is the best I've ever worked with (and award-winning I might add). We have a strong culture and develop really amazing software. I'm looking forward to getting back into the office once it's safe to do so because we love the collaborative nature that it fosters among clients and our team (and the coffee is better).
Stay in the loop with our latest content!
Select the topics you're interested to receive our new relevant content in your inbox. Don't worry, we won't spam you.
Let's start a conversation!