Business
Team
Press Release
MichiganLabs among INC. MAGAZINE'S BEST WORKPLACES 2019
May 16, 2019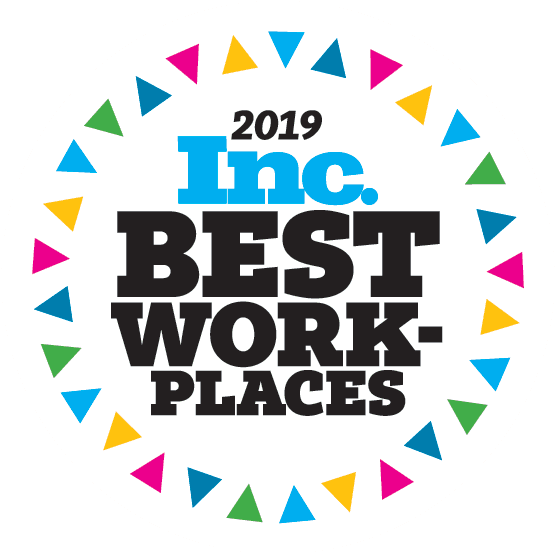 [Ada, Michigan] (May 16, 2019) – Michigan Software Labs has been named one of Inc. Magazine's Best Workplaces 2019. MichiganLabs is one of seven companies to win the award from the state of Michigan and the only software company on the list.
The announcement will hit newsstands May 28 in the June 2019 issue of Inc., and featured prominently on Inc.com. The recognition is based on a comprehensive measurement of private American companies that have created exceptional workplaces through superior culture, employee engagement, and benefits. With nearly 2,000 submissions, Inc. narrowed its list to 346 finalists.
"We are very honored to have earned this nationwide award from Inc.," said Josh Hulst, Managing Partner and Co-Founder of MichiganLabs. "We have an outstanding team; this is really about recognizing their efforts."
"With today's tight labor market, building a great corporate culture is more important than ever," says Inc. magazine editor in chief James Ledbetter. "The companies on Inc.'s Best Workplaces list are setting an example that the whole country can learn from."
About Michigan Software Labs
Michigan Software Labs develops custom mobile, web, and Internet of Things (IoT) software for clients ranging from locally owned businesses to Fortune 500 companies. Recognized as a leader in UX/UI design, with millions of end users to date, Michigan Software Labs was named one of the Top UX Design Companies in the U.S. by Clutch in 2018 and Inc. Best Workplaces in 2019.
About Inc. Media
Founded in 1979 and acquired in 2005 by Mansueto Ventures, Inc. is the only major brand dedicated exclusively to owners and managers of growing private companies, with the aim to deliver real solutions for today's innovative company builders. Winner of Advertising Age's "A-List" in January 2015, and a National Magazine Award for General Excellence in both 2014 and 2012, Inc. has a monthly audience reach that's grown from two million in 2010 to more than 20 million today. For more information, visit Inc.com.
Stay in the loop with our latest content!
Select the topics you're interested to receive our new relevant content in your inbox. Don't worry, we won't spam you.
Let's start a conversation!