Press Release
Michigan Software Labs #65 on Inc. Regionals Fastest-Growing Companies
March 11, 2022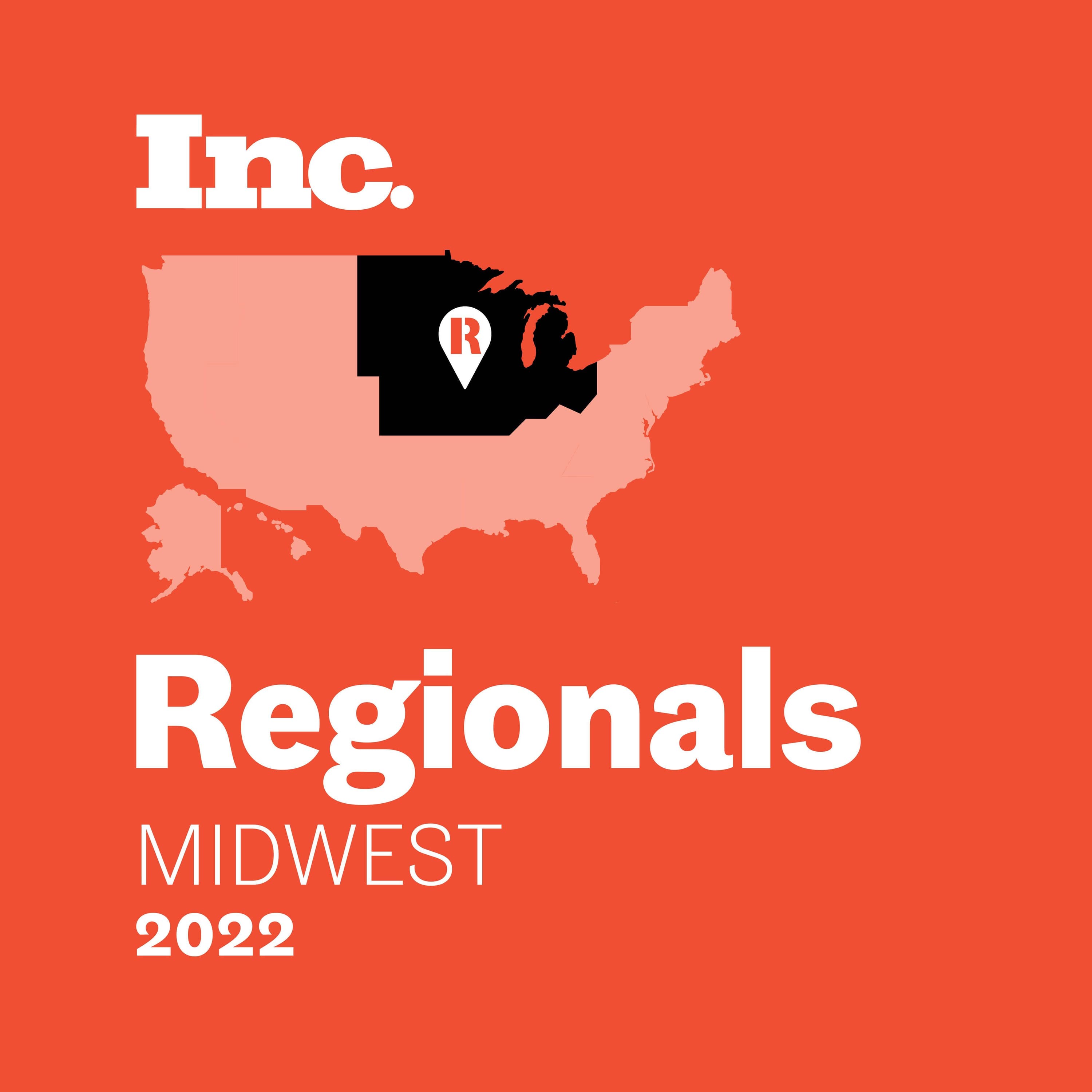 Inc. magazine today revealed that Michigan Software Labs is No. 65 on its third annual Inc. 5000 Regionals Midwest list, the most prestigious ranking of the fastest-growing private companies based in Iowa, Illinois, Indiana, Kansas, Michigan, Minnesota, Missouri, North Dakota, Nebraska, Ohio, South Dakota, and Wisconsin. Born of the annual Inc. 5000 franchise, this regional list represents a unique look at the most successful companies within the Midwest region economy's most dynamic segment–its independent small businesses.

The companies on this list show a remarkable rate of growth across all industries in the Midwest region. Between 2018 and 2020, these 144 private companies had an average growth rate of 147% percent and, in 2020 alone, they added 19,821 jobs and nearly $11.7 billion to the Midwest region's economy. Companies based in the Chicago, Illinois, Noblesville, Indiana, and Overland Park, Kansas, areas had the highest growth rate overall.
Complete results of the Inc. 5000 Regionals Midwest, including company profiles and an interactive database that can be sorted by industry, metro area, and other criteria, can be found at inc.com/midwest starting March 15, 2022.
"This year's Inc. 5000 Regional winners represent one of the most exceptional and exciting lists of America's off-the-charts growth companies. They're disrupters and job creators, and all delivered an outsize impact on the economy. Remember their names and follow their lead. These are the companies you'll be hearing about for years to come," says Scott Omelianuk, editor-in-chief of Inc.
Stay in the loop with our latest content!
Select the topics you're interested to receive our new relevant content in your inbox. Don't worry, we won't spam you.
Let's start a conversation!