Android
Development
Chicago Roboto 2022 Retrospective
August 11, 2022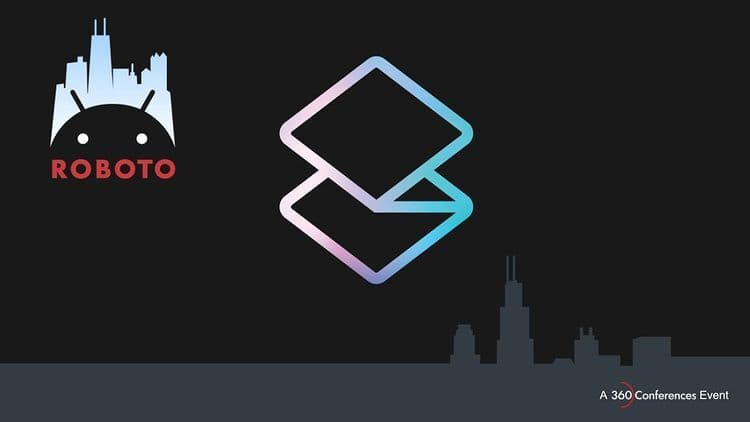 Thread for Thoughts/​Takeaways/​Notes from Chica­go Roboto
2022
#
Here are some of my most inter­est­ing notes from the talks this week. Def­i­nite­ly not every­thing, but some of the high­er lev­el things I would like to either try or inves­ti­gate more…
Cus­tom Design Sys­tems in Com­pose #
---
Prob­a­bly the talk I was look­ing for­ward to the most. I was kind of expect­ing sug­ges­tions on what to think of as good ideas for things to think about for com­po­nent-izing your app and it real­ly wasn't.
It was a deep dive real­ly into how design sys­tems works and tokens, and how you can over­ride the exist­ing mate­r­i­al theme to get what you want. At the end of the day, most things in com­pose are just a Surface.
A lat­er speak­er (Nate Ebel) has a pod­cast and in the linked episode talks about some com­mon pit­falls. The log­ic behind think­ing of every­thing as ​"slot­ting" that the Com­pose API does is a very inter­est­ing con­cept that we should prob­a­bly use when think­ing about cre­at­ing stan­dard com­po­nents for an app.
---
Scal­ing Fire­base #
Using Fire­base Remote Con­fig seems like a SUPER cool option for fea­ture flags. Not only could you then use them to A/B test things, but if the fea­ture is per­form­ing poor­ly you can dis­able it again with­out hav­ing to ship a new ver­sion of the app with it dis­abled again.
Github repo has the start­ing of ways to enforce rules for what is in the con­figs and report­ing of by who and when the val­ues were changed. Github is a WIP.
---
Per­for­mance #
I need to look more into Per­fet­to. Hope­ful­ly the PAPA library will be ready soon 😛
---
Idem­ni­ty in the Data Lay­er #
Offline sync is good — all data should be run through your local data­base where eval­u­a­tions can be done to deter­mine whos data set is correct.
Mind blow­ing con­cept to me (which prob­a­bly shouldn't have been). Set­up your refresh spin­ner as an observ­er of your Work­Man­ag­er that does the syncing. 🤯
Stay in the loop with our latest content!
Select the topics you're interested to receive our new relevant content in your inbox. Don't worry, we won't spam you.
Let's start a conversation!