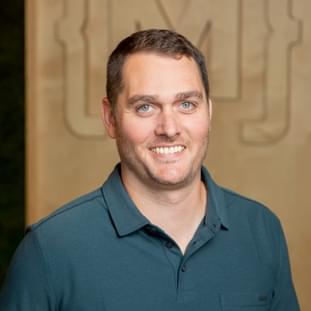 Troy Miller
Delivery Practice Lead
Troy has always had a natural affinity for computers and video games. But it's not all about fun and games. After experiencing how software can make life easier for people, Troy increasingly wanted to play a role.
Finding Northwood University the right fit for his busy life, Troy pursued his undergrad and graduate degrees–the latter of which was earned while working full-time as a quality assurance tester. He is quick to point out that software and online learning made it possible to juggle everything and earn an MBA—one of his proudest accomplishments.
Prior to MichiganLabs, Troy worked on the release of the Meijer mobile shopping app. Coming at a crucial moment in time, his team developed an easy-to-use solution for shoppers to make online purchases and have items delivered straight to their door.
MichiganLabs attracted Troy's attention because of its size and welcoming culture. Coming from large organizations, he was excited to make a bigger impact in a place that rewards collaboration. He was also drawn to the variety of projects and opportunity to partner with Fortune 100 clients.
Like many of his colleagues, Troy is not one to sit around outside of work. When not spending time with his wife and daughter, he's likely checking out new restaurants, golfing, bowling, biking, or hiking. When fall comes around, he likes to follow his Detroit Lions and Michigan Wolverines. To top it off, his family runs a short-term rental in the Orlando area.

Personal interests
Golfing
Bowling
Detroit Lions
U of M
Let's start a conversation!