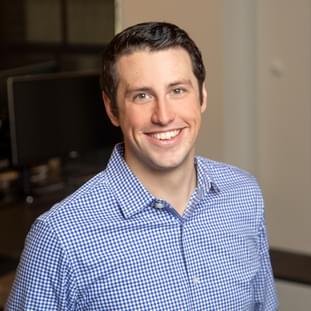 Pete Steen
Delivery Lead
Growing up, Pete's dad was a classic early adopter; it seemed he was always tinkering with the latest gadgets. This caught on with Pete, who was equally curious about how technology worked. He still recalls the joy of being able to figure things out before his dad.
Despite his interest in tech, coding and software design wasn't a big part of Pete's college experience. He attended Calvin College then Hope College, where he earned degrees in social studies and management, respectively.
After college, Pete had stints at a couple of banks where he gravitated to the relationship side of the business solving problems for people. Next, he served in a management consulting role, helping Fortune 50 and 100 companies navigate change. The common thread with all three stops was the frustration of dealing with poorly conceived software.
He would finally experience the impact of properly built software in his next position, working for a SaaS company. Pete even had a hand in the design. After getting a taste of what it's like to help create better solutions, he wanted more.
Today at MichiganLabs, Pete enjoys collaborating with teammates on custom software solutions that make life better for users, and blow clients away in the process. Instead of improving user experiences for one company, he has opportunities to help many.
When not working on software, Pete spends time with his wife, Anne, and son, Elliott, building forts, going on walks around the neighborhood, and enjoying family movie nights (with Marvel being at the top of the list). Like his dad, Pete can be found tinkering with various gadgets and most likely passing along his love of technology to the next generation.
Personal interests
Technology Gadgets
Building Forts
Collaborating with Teammates
Let's start a conversation!