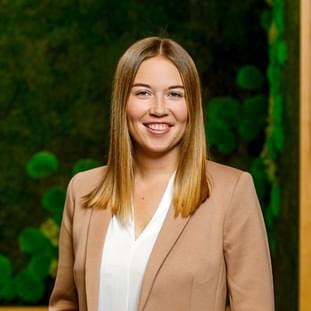 Nicole Zwiers
Marketing Lead
Nicole grew up on the cusp of the tech boom, back when there was dial-up Internet, flip phones, and iPods. During college she started to notice the role technology plays in connecting people and allowing them to share their experiences more widely.
After earning a degree in strategic communication from Calvin University, she began working in the marketing department at Bethany Christian Services. After several promotions and earning her master's from Marist College, she took on the role of content director—leading a team of writers, editors, and social media specialists. In the process, she led integrated communication campaigns for recruitment and fundraising, while also providing crisis management and public relations support.
As marketing lead at MichiganLabs, Nicole creates strategic messages that motivate people to action. While wearing many hats, her greatest passion is sharing success stories with our audiences. As she explains, "There are so many stories to be told and I believe my skills can help more people understand how their lives and businesses can be improved." At the same time, she appreciates being part of a company that supports its staff members' personal and professional growth.
Outside of work, Nicole is an avid reader, tallying up to 50 books a year despite having an infant to care for. She also enjoys yoga, biking, cooking, and traveling with her small family. As an Enneagram 3, Nicole is driven, competitive, and a people-pleaser. At her best, she looks for ways to elevate those around her—including our teams here at MichiganLabs.

Personal interests
Let's start a conversation!