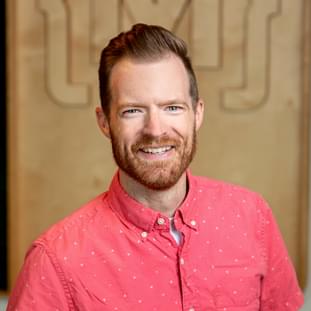 Jonathan Hamilton
Delivery Lead
Jonathan was first drawn to technology by his dad. As a data warehouse architect and mechanical engineer, he made a point of showing his son the latest advances to help make life easier and more efficient. It's a mindset Jonathan would bring to his studies and his future career.
As a secondary education/history major at Missouri Southern State University, Jonathan was always tracking down the latest app for accessing data or connecting with other students. Then, while getting his MBA from Western Governors University, he was introduced to the development lifecycle, along with the need for time/task management software.
Jonathan put his degree to use while teaching at Berthoud High School in Colorado. Aside from the amazing view of the Front Range mountains out of his classroom window, what stood out most was having high-caliber peers who were fun to work with and "just great people."
As a delivery lead at MichiganLabs, Jonathan is equally impressed with the culture that's been created. For him, it's a place that prioritizes people and supports their passion for building software capable of making life better for people.
Outside of work, Jonathan spends time with his wife and baby daughter. Hobbies include running, backpacking, music (especially metal), woodworking, and tearing stuff like his car apart and putting it back together. Much like his dad, he's either learning something new or teaching the next generation.

Personal interests
Running
Backpacking
Woodworking
Music
Let's start a conversation!