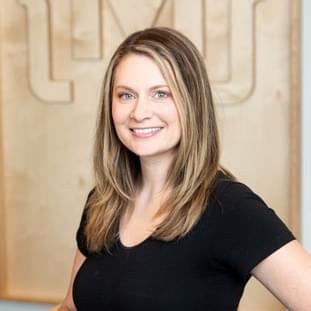 Jessica Lewis
Executive Assistant
After graduating from Liberty University with a degree in psychology, Jessica didn't picture herself working at a place like MichiganLabs. Then again, she probably didn't think she would found a church either. Yet, she and her husband managed to do just that while living in Tampa. And the experience stretched her in ways she still appreciates to this day.
Jessica's move to a tech career began when she became an executive administrator for a local digital marketing agency. Though she wasn't necessarily in love with technology, her education, experience, and skills set her up nicely for the role.
With her move to MichiganLabs in early 2020, Jessica could tell she had landed in the right place. Working closely with Josh and the leadership team gives her countless opportunities to serve well. As an executive assistant her role not only allows her to plan and organize, but also use her creative side to sprinkle in some fun.
Outside of work, she tests her organizational skills raising her two daughters who are now at an age where they can come home with friends, cook food, or simply hang out with their parents. Meanwhile, Jessica and her husband stay busy running a church. This often means opening their home to bible studies and cookouts.
No matter how far she stretches herself (skydiving included), Jessica is almost always supporting others. For her, it's rewarding to get to know another person, understand what they hope for, and be a part of helping them get where they're going. All of us at MichiganLabs included.
Personal interests
hikes
good food
psychology
Let's start a conversation!