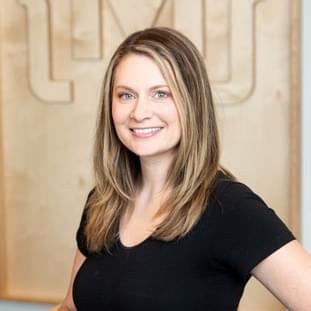 Jessica Lewis
Executive Assistant
When Jessica graduated from Liberty University with a degree in Psychology, she couldn't have imagined working at a place like MichiganLabs. Then again, she probably didn't think she would found a church either. But she and her husband managed to do just that while living in Tampa. And the experience stretched her in ways she still appreciates to this day.
Jessica's move to the tech side of the business world happened a few years ago when she landed a career as an Executive Administrator for a local digital marketing agency. Though her education, experience, and skills equipped her for a range of industries, she was drawn to the innovation and drive that comes with solving software challenges.
When asked why she chose to work at MichiganLabs, Jessica cites professional development as the prime reason. Spotting Michael Hyatt's Your World-Class Assistant in her welcome bag drove home the decision. "They don't just say professional development is important here. They live it out."
Outside of work, Jessica tests her organizational skills raising her two elementary-age daughters. No matter how far she stretches herself in pursuit of her passions (skydiving included), being the mother of her two girls is hands down the most fulfilling.
For fun Jessica and her husband love to eat good food, take long hikes, and head to the gun range from time to time. Around the house she enjoys family games of basketball or playing Donkey Kong on Nintendo Switch. With so many interests, and a knack for keeping everything in order, she's the perfect fit for her role at MichiganLabs.
Personal interests
hikes
good food
Nintendo Switch
Let's start a conversation!