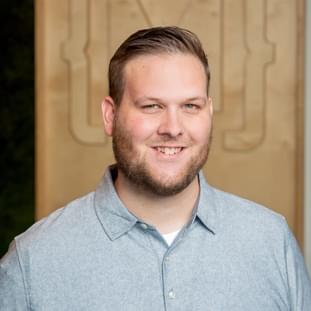 Jack Pfeiffer
Software Developer
Jack has always had a knack for tinkering. From disassembling toys to fiddling with the family's electronics, his software expertise began with the simple desire to figure things out. It was a short leap to teaching himself programming while entering middle school and, from there, taking every computer science course he could find.
While majoring in the subject at Marquette University, Jack spent his spare time sharing his growing wealth of information. Not only did he work as a teaching assistant, but also volunteered at an inner-city high school teaching the Microsoft TEALS program. His senior year, he served as president of the Association of Computing Machinery (ACM), where he advocated for more people to learn the skill he loved.
After graduating in the middle of COVID, when the need for remote learning was greatest, Jack answered the call. Continuing to volunteer with ACM, he developed a remote code-execution and judging website that would allow high school programming competitions to operate remotely during the shutdown. In fact, the software is still being used today, both remotely and in-person, while being maintained by Marquette students who contribute to it for course credit.
MichiganLabs was a perfect fit for Jack's next move. When he first heard about the company from a friend, he sensed a natural alignment with the values and culture. It turns out he was right. Since then, he has fit seamlessly into the company, sharing new ideas while collaborating on projects with the promise of making life easier for organizations and their users.
When he's not working, Jack can be found on the links and trails. He is proud to have run a half-marathon recently, but also loves to unwind with friends over a good board game. If they're lucky, he might even treat them to a home-cooked meal.

Personal interests
Board Games
Cooking & Baking
Tinkering
Hiking
Let's start a conversation!