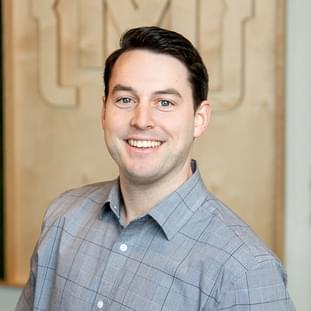 Isaac Grotenhuis
Principal
Isaac may be one of the few MichiganLab team members who didn't own a computer after college. And it was a problem. Whether word processing, signing a document, or paying bills online, he kept running into issues. With each ensuing challenge, he began to see how great software could solve basic problems. It's nice when things work as expected. Software was no exception.
Before his computer-less existence, Isaac studied business management at Cornerstone University. Though he never enrolled in software or coding classes, he did start to appreciate the impact of technology on his life. In this case, the overall learning experience.
After beginning his career as a project coordinator and business strategist, Isaac finally got his chance to make an impact on the software world working for Meijer. Serving as a digital product owner on the Meijer mobile app, he found working alongside customers, stakeholders, and IT team members a rewarding experience.
Today, as a delivery lead for MichiganLabs, Isaac looks forward to creating software solutions that improve business and make life better. And he's not alone. "I really love being part of a talented and passionate team that cares about each other and our clients. What makes it even better is that the team loves to have a good time while getting the job done."
As a husband and father of two, Isaac enjoys cooking, traveling, and going on family adventures. A lifelong athlete, he maintains his competitive edge through mountain bike racing and rec league soccer. In fact, he was able to use his love of soccer to raise awareness for another problem: malaria in sub-Saharan Africa. Working on behalf of Night of Nets, he helped raise funds that would allow 20,000 families to have protective nets placed over their beds.
Personal interests
Mountain Biking
Soccer
Creating software solutions
Let's start a conversation!