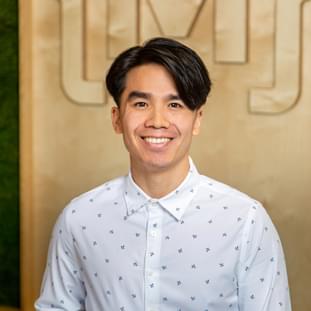 Edric Lin
Software Developer
Edric has long been interested in understanding how things work. As a kid he looked up to inventors like Edison and da Vinci. When he took his first Java course in high school, it opened up a world of possibilities. Soon he was modifying the source code of a game he and his friends liked to play. He even went so far as to host private servers for his version. The sense of accomplishment was so exhilarating, Edric has been chasing the feeling ever since.
While pursuing a degree in computer science at Grand Valley State University, Edric focused on mobile app development. For his Capstone project, he had a chance to work closely with his future employer (that would be us) on an Android-based jokes app designed for kids.
After college, Edric continued to grow his development knowledge while interning for Meijer. During his stint with the national retailer, he gained valuable exposure to Angular and developed a web app for Meijer Pharmacy.
Today, we're happy to be reunited with Edric who now serves in the familiar role of software developer. He appreciates the wide variety of stacks and technologies available at MichiganLabs, not to mention the talented thinkers he is surrounded by on a daily basis.

Outside of work, Edric likes to play basketball, tennis, and online games with friends. He also reads up on fitness and cooking, looking for recipes he can incorporate into daily life. When not focusing his energy on health and fitness, he's been known to binge-watch shows, like Stranger Things and Game of Thrones. We would expect nothing less from one of our own.
Personal interests
Basketball
Tennis
Online Games
Let's start a conversation!