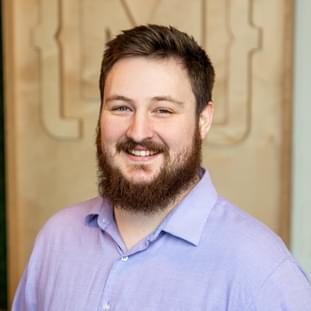 Aaron Loew
Development Practice Lead
Aaron learned how to use computers at an early age. However, it wasn't until his senior year of high school that he first realized the joys of making them do what he wanted them to do, rather than simply using them as devices.
He began building on his interest at Kettering University, where he earned a computer science degree focused primarily on software development. When not taking classes, Aaron served in leadership roles for his fraternity, Phi Gamma Delta.
He also spent his undergrad years working for Bronson Healthcare. In addition to technical support, Aaron held a series of customer services positions that were instrumental in advancing his communication and problem-solving skills. Over time, he grew increasingly adept at resolving hard-to-identify user issues.
After hearing from a friend about the culture and opportunities available at MichiganLabs, Aaron interviewed and landed the role of software developer. Always eager to tackle new challenges (whether he has experience with a given topic or not), he is the perfect addition to our team. Aaron was promoted to Development Practice Lead in 2023.
Outside of work Aaron enjoys gaming, reading, and hunting when he can squeeze a day in the woods it into his busy schedule.

Personal interests
Let's start a conversation!