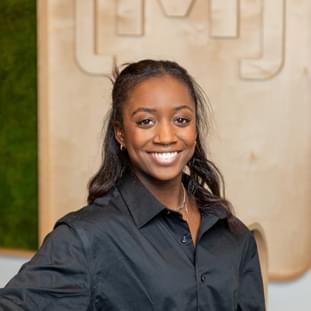 Kourtney Williams
UX Designer
After getting recruited to play college softball, Kourtney randomly enrolled in a graphic design class to help round out her schedule. It turns out that choice would change the trajectory of her life more than any game-winning fly ball she ever could have hit.
When Kourtney entered the University of North Texas, her primary focus was softball. Little did she know UNT was a top art and design school. With each new design class, she fell more and more in love with the process of solving creative challenges. Before long, she earned a degree in communication design.
Upon graduation, Kourtney interned remotely for a couple of tech startups. Being involved in the wireframe, prototype, and design process gave her valuable insight into how professional products are created from start to finish. Her classroom-based understanding of user flows quickly transitioned into real-world experience.
As a UI/UX designer at MichiganLabs, Kourtney loves the welcoming environment and opportunity to learn something new every day. During her interview process, she could tell she was at a place that values culture and communication–things that are very important to her, both in and outside of work.
Speaking of which, Kourtney also enjoys sculpting, woodworking, sewing, ceramics, and painting. Always up for something new, including moving from her home state of Texas, Kourtney is currently considering boxing, yoga, kayaking, and skateboarding. As she learned while competing in softball, it's important to explore new interests. You just never know where they might lead.
Personal interests
softball
sculpting
design
Let's start a conversation!