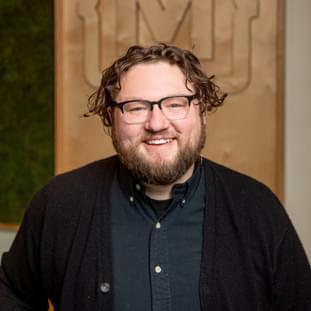 Joe Moran
Software Developer
Like many of us, Joe spent much of his childhood on the family computer. Then a music-creation program came along that got him thinking about the software inside it—how it could help users navigate and, more importantly, write music. The discovery process continued to the various other software programs he was using at the time.
His interest in software followed him into higher ed. While studying computer science at Grand Valley State University, Joe was hired as a student worker for a non-profit associated with the university. The opportunity allowed him to dig into web development, which grew to become his primary area of focus.
Before MichiganLabs, Joe's most notable experience was working on a website for Community Information Now, a non-profit that displays life expectancy data in neighborhoods within San Antonio, Texas. The position fed his passion for data and how it can empower communities to facilitate growth and change. It was his first opportunity to interact with clients and also his first chance to experience a modern web development stack, allowing him to explore novel approaches and new ways to learn from his mistakes.
When a software developer role opened at MichiganLabs, Joe knew right away it was a good fit. During the initial phone interview, he could tell how much the company prioritized transparency, clear communication, and continual learning–all surrounded by a solid support system. He also appreciated leaders who practice empathy and leading by example. The alignment of values couldn't have been better.
Today, he loves being able to collaborate and build relationships with his colleagues; to learn, think creatively, and design accessible and user-friendly interfaces guided by empathy. It's always a new day; a chance to create software better than the day before.
Outside of software development, Joe's passion is music: attending house shows, concerts, playing dive bars, and producing his own album (which included marketing, graphic design, video production, and web development). When not playing music, he refurbishes vintage gear ranging from synthesizers to pianos to percussion instruments.
Once complete, he uses each instrument to advance his understanding of music composition and, of course, find his groove.

Personal interests
data
music
refurbishing vintage instruments
Let's start a conversation!