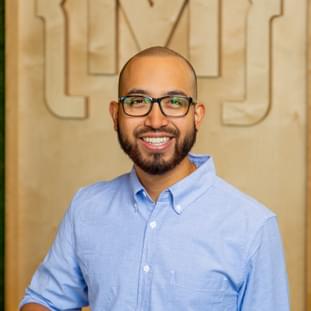 Kai Yep
UX Designer
As a student studying advertising design in Costa Rica, Kai began to feel the tug of Silicon Valley and its forward-thinking, innovation-rich culture. The first step was to move there. Transferring to San Jose State University, he earned a degree in graphic design with an emphasis in UI/UX design.
After college, Kai landed a role at SAP where he joined an internal startup incubator. Based in Israel, his team was tasked with overhauling the UX and marketing of the minimum viable product (MVP) for an upcoming round of investment. The fast-paced nature of the project helped him grow substantially as a designer.
His next stop at DocuSign involved the automation of agreement generation and negotiation prior to signature. Working at SMB and enterprise levels, the goal was to deliver first-class application experiences.
Serving as a user experience design lead, Kai enjoys being able to consult on a wide variety of projects and clients. Originally from Peru, he was attracted by MichiganLabs' size and teams of talented and humble professionals.
Outside of work, Kai has a few personal projects like this one that focus on current ideological and social challenges. He also invented a physical perpetual calendar and even went so far as to apply for a patent on his own, one that was finally granted in 2019. You can see that project here.
Beyond his project work, Kai enjoys pickup basketball, reading, and practicing blackletter calligraphy. Hey, who needs Silicon Valley when you can do it all right here in West Michigan?
Personal interests
Design
Basketball
Reading
Let's start a conversation!