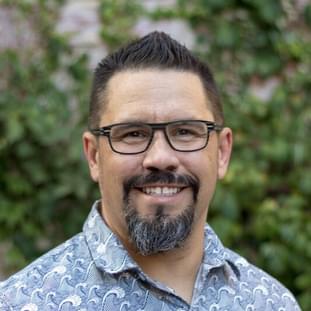 Grayson West
UX Design Lead
Growing up, Grayson wasn't aiming for a career in technology. But as a student at Southwestern Oregon Community College (SOCC) he got a glimpse of it. Working for the college paper, he was transfixed by the possibilities of Adobe Illustrator and the field of graphic design. The seed was planted.
After SOCC, Grayson attended Savannah College of Art and Design, where he changed majors from photography to motion graphics. He then completed his bachelor's at Northern Arizona University, majoring in visual communications with a focus on motion graphics.
After graduating, Grayson began working as a graphic designer for The Omni Group in Seattle. There, his team was tasked with some of the agency's first iPhone and iPad applications. Designing platforms in which countless interactions had never been thought through was a highlight of his career. Looking back, his team was truly blazing new ground. It was the beginning of a new design discipline known as user experience.
As a UX design lead at MichiganLabs, Grayson appreciates the fantastic culture and people he collaborates with daily. Like his coworkers, he sees the potential of technology to empower humanity for good. Ultimately, he wants to create products that help people be more productive and create less friction in their lives.
Grayon's greatest passion outside of work is kiteboarding. When he was five, his father put him on a surfboard, igniting a lifelong love of the water. Years later, while driving along the Gorge between Washington and Oregon, he spotted a lone kiteboarder screaming downwind on a surfboard. He knew he had to do it. Soon after, his wife gave him lessons for his birthday. Today, his skills have progressed to kiting on a hydrofoil. When not harnessing the wind, Grayson enjoys mountain biking, gravel cycling, board games, craft beer, and reading.

Personal interests
mountain biking
board games
reading
Let's start a conversation!